In over 30 years of business activity, we have developed a solid experience providing global and highly qualified services to our client base.
With offices in Luxembourg, Italy and Switzerland, we focus on quality-oriented and result-oriented client needs.
We provide a set of distinctive and synergistic features to our customers:
Comprehensive knowledge of international financial markets and legal frameworks

Institutional relationships with prominent representatives of the entrepreneurial and financial sector

Continuous research and innovation activities.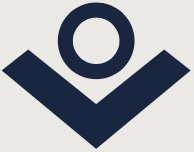 Lettera 02.01.2018
Sezione al momento senza contenuto e pertanto occultabile
Lettera 03.01.2018
Sezione al momento senza contenuto e pertanto occultabile
Lettera 06.01.2018
Sezione al momento senza contenuto e pertanto occultabile
Lettera 16.01.2018
Sezione al momento senza contenuto e pertanto occultabile