COMOI is a financial group that has been serving businesses and individuals for more than 30 years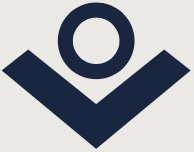 We combine tradition with innovation to bring back finance to its original role:
supporting the real economy
In over 30 years of business activity, we have developed a solid experience providing highly qualified services to our client base, whether companies or individuals.
With offices in Luxembourg, Italy and Switzerland, we focus on quality-oriented and result-oriented client needs.
For individuals, we have offered wealth management services since the very beginning, being sensitive to the actual and peculiar needs of our clients, who have become loyal to us over the years.
On the corporates side, over the years we have specialised in financial advisory services, particularly assisting companies in their complex risk management. Over the last few years we have oriented our efforts to the export sector and the evolution of related trade finance instruments, through the structuring of innovative investment funds dedicated to supporting Italian companies selling abroad.
Of particular importance is Italy Export Credit, designed to enable exporting companies to solve the problem of medium-term credit and payments deferral.
We provide a set of distinctive and synergistic features to our customers:
Comprehensive knowledge of international financial markets and legal frameworks
Institutional relationships with prominent representatives of the entrepreneurial and
financial sector
Continuous research and innovation activities.